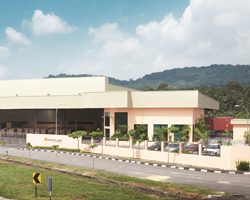 Company :
HIN LIM FURNITURE MANUFACTURER SDN BHD
Sector :
FURNITURE
Contact :
No. 8, Lorong Bakau 1,
Furniture Village of Sungai Baong,
14200 Sungai Bakap,
Penang, Malaysia.
Tel : +604-582 6112
Fax : +604-582 1393
E-mail : This email address is being protected from spambots. You need JavaScript enabled to view it.
Website :www.hinlim.com
---
Gallery
Hin Lim Furniture Manufacturer Sdn Bhd (HINLIM) has been making their name as a furniture wholesaler for the world, evolving from furniture trading to lifestyle manufacturer for the stylish individuals.
The company's commitment to service and providing high quality products to their customers have entrenched HINLIM as a quality international furniture provider in the last 40 years.
Affordable Style that You Can Depend On
HINLIM began as a furniture trader, providing connectivity service between retailers and manufacturers. This service has been scaled up to fulfil the needs of a variety of retailers, from the smallest boutiques to large-scale furniture wholesalers. The company offers unparalleled container mix-and-match shipping to give their customers flexibility of choices and enable them to retail one-of-a-kind pieces to suit their distinctive markets.
HINLIM has invested with the necessary electronic infrastructure to ease their clients' interaction with the company via online stock check support and automated quotation generation. The company's just-in-time delivery system ensures that the products are delivered within the stipulated time. HINLIM also offers stock clearance support to assist its clients in moving products and provides warehousing services and forecast order support to facilitate their customers' risk management. The company also offers after sales service with parts claim support at no cost.
Craftsmanship Innovated with Technology
The company is passionate about crafting ergonomically designed furnishing of superior standard that is safe and eco-friendly. This commitment underscores HINLIM's production using Malaysian Oak; millions of hectares are devoted to this tree and its continuous planting cycle is in line with efficient resources management for sustainable production. Malaysian Oak's durability and robustness along with the high standard of manufacturing supports HINLIM's unprecedented 2-year warranty for all their products. HINLIM also entertains design requests by clients who want customised, one-of-a-kind furnishing for their needs. Their approach towards crafting furniture as objets d'art has won them the Malaysia Good Design Award for two years in a row.
Their pledge for quality products is another reason why HINLIM invests in research and development to continue to innovate for higher standards of production. HINLIM's facilities are accredited with the prestigious ISO 9001:2000 certification to ensure that all their products are manufactured with the strictest attention to standards and subjected to rigorous quality control checks at various points of production. This is why HINLIM has been granted with the Product Excellence Award from the Asia Furniture Leadership Award Achievement as well as the Malaysia Pride Achievement Award
Signature Lifestyle with HINLIM
HINLIM is moving from merely providing furniture for retail to providing lifestyle solutions to their customers. The company has recently introduced the unique modular system that allows for customisation of select furniture pieces to suit every taste and preference. HINLIM is also planning to offer lifestyle consultation in an exclusive boutique to help their customers define their furniture and interior design needs in the near future.
The company is always looking forward to new business partnerships to bring HINLIM's high quality furnishing into homes all over the world. Offering flexible delivery and warehousing services, along with customised options and consultation for maximum impact lifestyle design supported by superior post-delivery service, customers can rely on HINLIM's guarantee of satisfaction.
---
From the CEO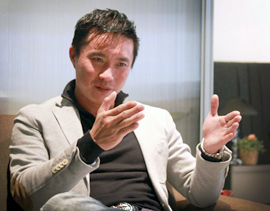 MR. KENNY LIM
COO, Hin Lim Furniture Manufacturing Sdn. Bhd.
The Chief Operating Officer of HINLIM is a man who embraces life wholeheartedly. His engaging smile and boyish demeanour masks a sharp mind who is always looking for ways to leverage HINLIM to be a global player in the furnishing industry.
1 Mr Kenny Lim's background was in mathematics and engineering; he has a Master degree from a prestigious university in the United Kingdom to show for it.
2 He is an advocate for a life of balance: 8 hours for work, 8 hours for sleep and 8 hours for enjoyment.
3 Mr Lim is an enthusiast of meditation. He believes that it helps to center your psyche for best cerebral acrobatics in business.
4 A healthy mind and body is important to get the most out of life. Mr Lim supplements meditation with daily workouts to hone his physique and maintain optimum health.
5 There is no need to be greedy. Success will come with patience and strategic effort.
6 He believes that it is important to stay focussed on your goals and work towards achieving it. Nothing bears fruit overnight; be prepared for challenges and be flexible to accommodate for unforeseen changes.