Bellezza Jewel by Amelie Collections is a pret-a-porter collection that fulfils the niche for affordable and stylish jewellery.
Made from the finest 925 silver and adorned with the highest quality stones, all pieces by Bellezza Jewel are crafted using state-of-the-art technology to create striking pieces in a style that transcends time and fashion.
"Idea + Technology = Excellent Product"
Haute Couture Jewellery within Reach
Beautiful jewelleries are forever. Whether you want a ready-to-wear collections or custom design pieces for your fashion line, Amelie Collections will offer you the finest crafted jewelleries at reasonable price.
The aesthetics of Bellezza Jewel collections are designed with much care and consideration for the discerning individuals with their own personal sense of style. All the pieces produced by Bellezza Jewel draw its inspiration from natural motifs to produce organically designed jewellery, crafted with the highest discipline. Excellence is guaranteed for each Bellezza Jewel product which is easily recognised for its sophisticated design and exquisite workmanship.
Precision Craftsmanship
The combination of cutting edge engineering and haute couture design leads to Bellezza Jewel to be renowned for high quality jewellery pieces at a reasonable price. Each jewellery item is polished to an amazing sheen by Amelie Collections' technology that was developed in-house and continuously upgraded. Amelie Collections also offers polishing services to other jewellery manufacturers who are looking to enhance their products.
Equipped with over 20 years in gold retail and engineering sophistication, Amelie Collections can also offer fine jewellery manufacturing services to designers and house of fashions. The clients may choose the price range of the pieces to be manufactured as well as the materials from which the jewellery will be crafted. All products of Bellezza Jewel are assured of the highest excellence in quality and finest craftsmanship.
Adornment with Distinction
Bellezza Jewel is available beyond Malaysian shores and being sold in exclusive stores in the UK, the Caribbean, Hong Kong, Singapore, Thailand, Japan, Taiwan and the Middle East. Bellezza Jewel is proud of their approach in producing unique designed jewellery to suit the market needs, with attention to the lifestyle of the clientele.
Amelie Collections owes much of their market expansion and clients to MATRADE. The exposure, through the trade shows and trade advisory in exploring international markets, has been invaluable in allowing clients from all over the world to enjoy the offerings of Bellezza Jewel. Bellezza Jewel is expected to expand into the European market soon as well as widening their service and product availability in the Africa continent.
---
From the CEO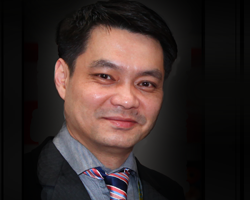 MR. SIM POO WEEI
Managing Director, Amelie Collections Sdn. Bhd.
Mr Sim Poo Weei has jewellery craftsmanship and designing in his blood. But it is his engineering skills and vision that makes Bellezza Jewel by Amelie Collections, a step above the rest.
1 Mr Sim believes that passion is a true driver for success. He finds that the freedom of expression when working for his own company liberates his inventive spirit and spurs greater design revelation. The secret behind his motivation for success: real joy in working your passion.
2Mr Sim has established a name for Amelie Collections with the Bellezza Jewel imprint, catering for middle upper class consumers who prefer elegance to fashion. His creative spark is stimulated by nature as well as immersing himself in the culture of his target audience. He often takes time to explore the lifestyle enjoyed in his target markets and to acquire ideas for unique designs tailored to the demands of the market.
3 No ordinary designer, Mr Sim believes that design without technical competence has no value add. His training as an electrical engineer and experience in the jewellery industry has been invaluable in shaping his meticulous design to ensure technical suitability for production.
4 Mr Sim expressed his appreciation to the government agencies which have assisted Bellezza Jewel from Amelie Collections, to the global platform. He encourages other creators and fellow industrialists to take advantage of MATRADE's trade promotional activities and exporters' development programmes to propel their creations and products to enter the international market.
5 Mr Sim's engineering background is the driver behind Amelie Collections' technological innovations to produce superior quality jewellery. All of Bellezza Jewel's products are treated with the proprietary polishing method to an amazing gloss and unbelievably fine shine.
6 Mediocrity is never acceptable to Mr Sim. There are no short cuts to excellence, no compromise for quality. A believer of stringent self-discipline, Mr Sim lives by the philosophy of doing your best at all times to strive for excellence.