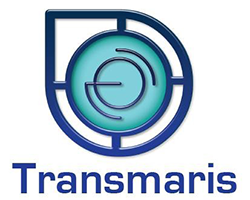 Company :
TRANSMARIS TECHNO-SCIENCE SDN BHD
Sector :
ENGINEERING SERVICES
Contact :
82-1 Jalan Wangsa Delima 6,
Pusat Bandar Wangsa Maju,
Kuala Lumpur Sub Urban Centre,
53300 Kuala Lumpur,Malaysia.
Tel : +603-4143 1100
Fax : +603-4143 1110
E-mail : This email address is being protected from spambots. You need JavaScript enabled to view it.
Website :www.maris.com.my
---
Gallery
Development of Malaysian companies in the shipping and logistics industry continues to grow and one fine example is TransMaris Techno-Sciences Sdn. Bhd. Formed in 2001, the Malaysian-based company commenced as exclusive agents in Malaysia for VisSim AS, a company originating from Norway. Eventually, TransMaris became VisSim's exclusive agent for ASEAN and within several years in the VTS market the company realized the potential of this business and started negotiations with its principal on acquiring the technology.
In November 2005, TransMaris came into an agreement with VisSim AS to acquire its VTMS Technology, making TransMaris the 1st company in Asia to own a VTS technology. VisSim technology provides cutting edge for Advanced Radar Processing and Vessel Tracking and makes TransMaris known as the supplier of the World's Largest Sea Surveillance System. Together with their technical partner, they offer state-of-the-art traffic management system at sea for corporate and military clients.
Innovative Maritime Surveillance Management System
Maritime operational experience integrated with leading edge remote sensing technologies forms the backbone of the company's services. It provides dynamic and flexible solutions to their maritime clients for VTMS, off-shore to on-shore communication systems, automatic oil spill detection system and real-time sea-state information needs.
Their Port Information Management Systems are widely used in many harbours and port operators with the task of coordinating the busy water traffic at the coastlines. Maritime authorities utilise its coastal surveillance system for monitoring and enforcement against illegal fishing, smuggling, terrorism and illegal migration. Off-shore wind farm systems also benefit from the company's traffic management and operation solutions. They help the operators adhere to the demands of stringent regulatory and safety standards as well as coordinating vessel traffic in and around the wind turbines.
This commitment has eventually earned the company accolades from the Asia Pacific Foundation, Asia-Pacific Economic Cooperation (APEC), MATRADE and SMECorp Malaysia, making them an upcoming regional provider in the field of Logistics and Maritime Surveillance.
---
From the CEO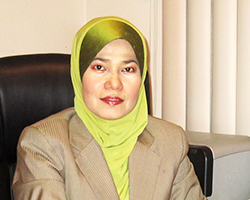 MS. ZABEDAH MOHAMED
CEO, Transmaris Techno-Sciences Sdn. Bhd
The Chief Executive Officer of Malaysia's foremost maritime surveillance provider is a woman of immense personal style. The recipient of the APEC Women Innovators Award 2011 shares some of her thoughts on leading a company in such a niche area.
1 Educating clients on how their operation could be improved with better communication and surveillance is not easy. Nonetheless, Ms. Zabedah enjoys the opportunity and time given and is always enthusiastic about sharing with the clients on how Transmaris Techno-Sciences can help them improve their business operations.
2 A strategic thinker, Ms. Zabedah employs different methodologies in their solutions offering.
3 Making the world a better and safer place is one of the main objectives of her company. This is why she has inspired the diversification of Transmaris Techno-Sciences into maritime pollution surveillance and promoting technologies to help community adaptation to global warming
4 Hard work and sacrifice is necessary for any successful endeavours. The right attitude, discipline, and attributes are keys to pursuing a business that is highly specialised. One must always have the interest to gain knowledge and improve from day to day