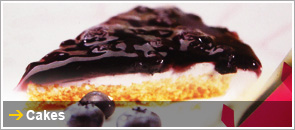 Anyone venturing into frozen cakes and pastries knows that competition is tough. To thrive in this challenging industry, it is not just about doing better than your competitors, but carving new frontiers as well.
This is exactly what Deligateaux did. The maker of high quality custom-made frozen cakes and pastries joined the BEDP in 2006, and made a decision that changed the course of the company: venturing overseas. Today its exports reach to the far ends of the globe including French Polynesia, Macau, the United Kingdom, Brunei and Singapore.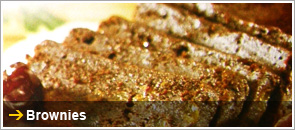 Deligateaux knows that it makes good cakes and pastries. The challenge is to get the news out, and Deligateaux soon participated in 7 international trade exhibitions such as Prodexpo (Moscow, Russian Federation), Gulfood (Dubai, UAE), MIHAS (Kuala Lumpur, Malaysia,Alitech F&B Expo (Casablanca, Morocco), SIAL (Paris, France), INTRADE (Kuala Lumpur, Malaysia) and Vietnam Expo (Hanoi, Viet Nam). Finding new opportunities resulted in total sales of RM850,000, a significant RM200,000 increase from the previous year.
Today, Deligateaux is back to the drawing board, forming strategies to penetrate exciting markets such as China, Hong Kong SAR, the Middle East, the Russian Federation, Morocco, Thailand, Vietnam and Indonesia.
Products & Services
Awards
Contact Details
Deligateaux (M) Sdn. Bhd.
18G, Jalan Bulan MU5/M,
Bandar PInggiran Subang Shah Alam
40150 Selangor
T: +603-7845 0499 / +6012-227 6739
F: +603-7845 5499
E: This email address is being protected from spambots. You need JavaScript enabled to view it.
W: www.deligateaux.com