Lexsun Solar Hot Water Systems – Heating water efficiently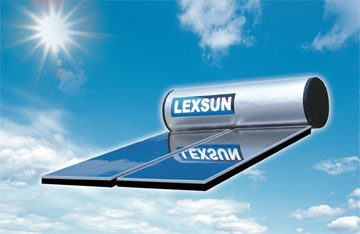 Lexsun Holdings Sdn Bhd was established in the year 2006 to produce a range of quality solar hot water systems under the brand name of Lexsun for national and international markets.
Hot water is a central element in today's modern home where bathrooms continue to evolve with new features and designs. With energy costs continuing to increase making the most of the sun's energy, which is free, clean and infinite, is the ultimate answer to this every changing environment. Designed and produced to meet the most sophisticated hot water demands of a modern home, Lexsun Solar Hot Water Systems are a result of continuous research and development. The Hot Water Systems provide the comfort of high pressure hot water everywhere for a shower, a bath, a wash or even the cleaning and cooking in a kitchen.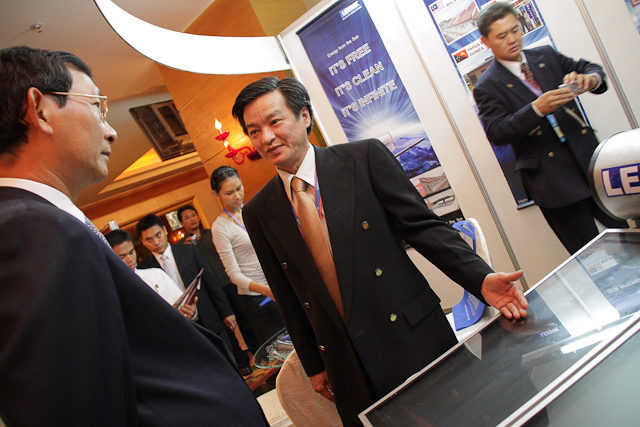 Emphasis on performance, reliability and durability ensures that a Lexsun Solar Hot Water System continues to provide hot water on demand with minimal maintenance for many years. Maintenance fee, where the only moving part is water, Lexsun Solar Hot Water Systems are can be part of a solution to the ever rising costs of heating water in homes and many other establishments such as hotels, resorts, sports clubs and restaurants.

With highly experienced personnel in both the manufacturing and marketing sectors, together with the assistance of MATRADE, the company has made tremendously inroads in the market not just in Malaysia but also in many countries including Indonesia, Singapore, Papua New Guinea, Vietnam and recently made inroads into Cambodia after participating in the Malaysia Solo Fair in Cambodia. In Cambodia Lexsun not only made immediate sales but succeeded in appointing a reliable distributor to expand its market share in Cambodia.
The success of Lexsun can be attributed to its ability in matching the quality of other well known brands in the industry especially those produced by more advanced countries whilst maintaining a lower production cost. This has given them an added advantage in meeting the demands of their customers.
Contact Details
LEXSUN HOLDING SDN BHD
15, Jalan Taming P/1
Taman Taming Jaya
43300 Seri Kembangan, Selangor
T: +603-8961 0113 / 8113
F: +603-8962 6113
E: This email address is being protected from spambots. You need JavaScript enabled to view it.
W: www.lexsun.com.my