SABAH TEA – The 100% Pesticide Free Tea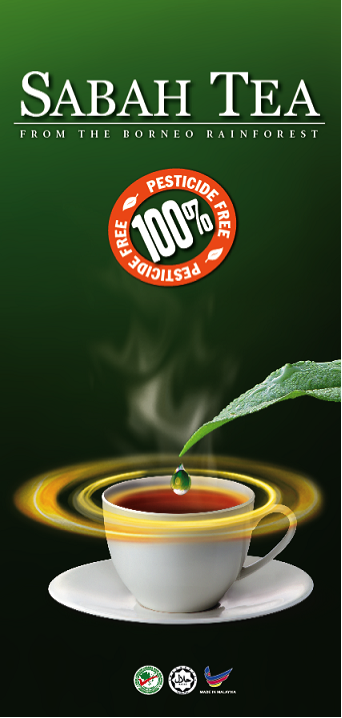 SABAH TEA is a member of Yee Lee, a corporation which was incepted in 1973. It is a company that is well-diversified with active subsidiaries covering manufacturing and, the sales and distribution of a wide array of products both locally and internationally with tea as one of their distinctive product. Hailed as the magic bullet to keep heart disease and cancer at bay, tea Camellia Sinensis has become the drink of choice for many health conscious consumers. What's healthier than tea? Of course SABAH TEA the 100% pesticide free tea.
SABAH TEA is grown at the rolling foothills of Mount Kinabalu, Sabah, using many innovative natural processes for pest and disease control. Set amidst a sprawling 6,200-acres land, 1,200-acres of the land has been dedicated to the Sabah Tea plantation. Pristine 130 million years old rainforest makes up the rest of the plantation which plays a huge role in maintaining the equilibrium of the fauna. Mother Nature has graced us with her best – the rainforest becomes a natural shield to the plantation as insects are drawn more towards it; leaving the harvest for SABAH TEA truly pure. Being a single-estate plantation, SABAH TEA consists only of the finest tea leaves picked from its own plantation. Thus, the quality and consistency of the tea is controlled and it is the only way to ensure that the tea is free from unknown substances or chemicals. These factors make SABAH TEA 100% pesticide free.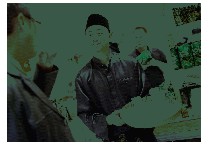 With highly experienced personnel in both the manufacturing and marketing sectors managing the product, SABAH TEA has now achieved its milestone in the international market with the support and platform provided by MATRADE to promote the brand in various events such as 'Taste of London 2010' in England, the 'Malaysia Kitchen' at Selfridges London, Birmingham, Manchester Trafford and Manchester Exchange, as well as 'Taste of Auckland 2010' in New Zealand.
And, these were tremendous opportunities gained by SABAH TEA to expand its market, allowing international consumers to experience and taste the goodness of its tea.
Trusted by many, SABAH TEA Garden has accumulated a series of accolades since it's inception; the SKAL International B.V of the Netherlands, SIRIM (the national organization of standardization and quality) for its originality and outstanding quality, and also the SALM (Malaysian Farm Certification Scheme for Good Agriculture Practice) by the Department of Agriculture Malaysia for its efforts in sustainable agriculture.
SABAH TEA is proud to be a truly healthy Malaysian beverage for a healthy lifestyle.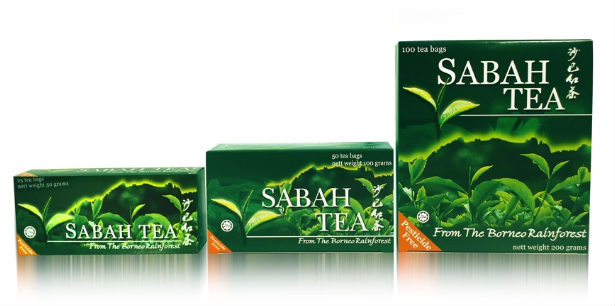 Contact Details
YEE LEE TRADING CO. SDN. BHD.
Lot 85, Jalan Portland, Tasek Industrial Estate,
31400 Ipoh, Perak, Malaysia.
T: +605-291 1055 / 291 2055
F: + 605-291 9919
Website: www.sabahtea.com.my