"A passion for unique, quality designs in materials is what sets this company apart from their competitors. The CEO emphasises on quality designs and branding to make his company a success"
---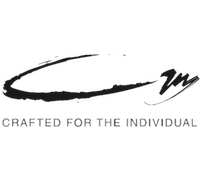 Company :
C My World Sdn. Bhd.
Sector :
Jewellery
Contact :
No.56 Jalan SL4/8,
Bandar Sungai Long,
43000 Kajang,
Selangor, Malaysia.
Tel : +603-9019 1979
Fax : +603-9019 6049
E-mail : This email address is being protected from spambots. You need JavaScript enabled to view it.
Website : www.cmysteeljewel.com
---
Gallery
C My World is a Malaysian jewellery company that creates stainless steel bracelets, rings, cufflinks, and more in high-quality, unique designs. They have won multiple awards worldwide, including the Taiwan Quality Award, the Malaysia Design Award, and the Japan Design Award.
C My World creates high-end stainless steel jewellery and accessories for both men and women. The CEO began as a retailer in Malaysia where he then realized that the jewellery market in Malaysia was oversaturated and very competitive. He needed to stand out and be different. He was brave enough to get out from the norm by using different kinds of basic materials for his jewellery products to help him positioned his company. While other jewellery companies engrossed on creating pieces out of gold, silver, and bronze, C My World started using stainless steel as their primary material. Eventually stainless steel became the only material used in their product lines, a fact that makes their lines truly unique in such a competitive market.

Despite the distinctive jewellery designs, there have been challenges faced by the CEO, especially when C My World began to penetrate into other countries. Branding has been and continues to be one of their biggest challenges besides good marketing strategy. It is not easy to sell new products to new markets. In Japan, for instance, he had to focus on building good relationship with his contacts first before making a sale. Today, C My World sells their products in over 50 countries.
CUSTOMER PRIORITY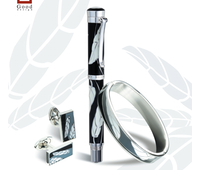 C My World's largest market ventures are China and the Middle East. Their men's collection, such as cufflinks, is very popular in the Middle East. In Hong Kong the company has managed to expand its market share by participating in a well-established jewellery show. Staying competitive can be difficult because "the world market is so big," the CEO says. He believes that part of their success comes from creating clean, classic, and unique designs for their product.

Instead selling online, C My World prefers to use the internet to display information about the company. The CEO explains that he prefers to send catalogues to his customers.
---
From The CEO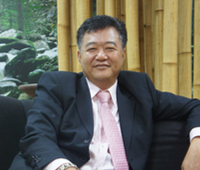 Mr. Yew Chee Ming
CEO, C My World Sdn. Bhd.

1When asked whether he follows any sort of philosophy, the CEO answered: "Always be positive." He explains that people should try to focus on the positive aspects of what they have and position themselves to be around people with positive energy. "Try to avoid those with negative energy" he added. When facing any challenges, he will always remain positive. He believes the philosophy has helped his company become what it is today!
2The company's future plans are to continue focusing on their branding and design. Design is very important, especially for a company that sells jewellery. C My World also plans to focus more on developing more sizes for their product lines to expand their customer base.