"If you seek a company that is passionate about their core values, look no further than Kean Beng Lee, one of the world's leading manufacturers of plastic pots, garden accessories and soils. What began as a small company in 1980 has grown into a worldwide brand known for their quality, values, and customer service"
---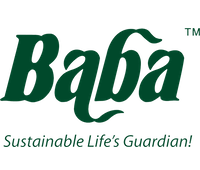 Company :
Kean Beng Lee Industries (M) Sdn. Bhd.
Sector :
Household
Contact :
1384, Atas Lot 841,
MK-1, 
Jalan Tasek, Simpang Ampat, 

14120 Seberang Perai Selatan,
Pulau Pinang, Malaysia.
Tel : +604-588 0906
Fax : +604-588 0907
E-mail : This email address is being protected from spambots. You need JavaScript enabled to view it.
Website : www.keanbenglee.com.my
---
Gallery
Kean Beng Lee was founded in 1980, with only a terrace house, a second hand plastic moulding, an injection machine, and two employees. Today, they are the leading manufacturer in gardening supplies and have trademarked "BABA", the first brand in the horticultural industry. Apart of it, they also strike the best in providing premium quality products and professional service to gardening enthusiasts.
Despite Malaysia, BABA products can easily found across more than 30 countries around the world, including Asia, Oceania, Europe, the Middle East, Central America, North and South America. In addition, their products also registered and trademarked in more than 30 countries. Besides, the company has been awarded numerous corporate awards for outstanding performance, including the Golden Bull Award, Enterprise 50 Award, Superbrands Malaysia and others.

"BABA" brand name inspired by a unique blend of two cultures, embodying the pragmatism and diligence of the Chinese and the romanticism and harmonious lifestyle of the Malay. BABA culture symbolizes the harmonious combination of different enthic groups and work together to create a brillant culture. While we promote and introduce BABA products to the world , we are actually promoting this valuable, harmonious culture and the true meaning of decade to them too.
"BABA" flower pots are 1st in the world's feature with plastic biodegradable. They develop the beauty of design with the responsibility of caring for the environment. These flowerpots can withstand extreme temperatures. After degration, it will break down into carbon dioxide, biomass, and water, leaving nothing unnatural in the ground. Their products are already distributed and marketed through leading hypermarkets, supermarkets and DIY stores worldwide.

Kean Beng Lee is passionate about their goals to increase the amount of plant life to slow the effects of global warming, help to purify the air, and provide a better environment for humans to live in. Through their brands they hope to promote the ideas of natural living, and also to simplify the idea of gardening to help those with a busy lifestyle create a greener, healthier environment in their homes. The company's vision is to become a Sustainable Life Guardian, helping to create a sustainable, healthy, and beautiful world through their products.
CUSTOMER PRIORITY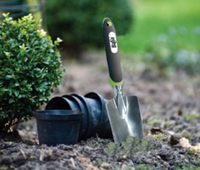 After establishing themselves in local markets, Kean Beng Lee began to expand internationally. Today the company's products are available in over thirty countries across the globe. The largest markets that have helped toward the company's growing success are New Zealand, South Africa, and South America. The company plans to expand further into other countries such as Qatar, the United Arab Emirates, Australia, Japan, Korea, and Canada. Great efforts are expended in order to help potential new customers differentiate their products from those of their competitors.

Through patience, perseverance, and great efforts, Kean Beng Lee has become a successful competitive company in the global market. The company faced initial challenges when attempting to enter these markets. The industry had a mature, secure market with a strong local supply, making it difficult for any new company to enter and become a competitor. By taking care to present the unique qualities of their products, Kean Beng Lee was able to gain customers and establish themselves in both local and global markets. The company does regular market analysis to understand the needs of different markets so that they can tailor their proposals accordingly.
---
From the CEO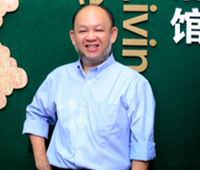 Mr. Leong Jyh Wen
CEO, Kean Beng Lee Industries (M) Sdn. Bhd.

1The company believes there are three main factors that have contributed to their success. First, they recognized the growing demand for green, eco-friendly products in local and global markets. As the 'green' movement becomes more popular, more consumers are searching for products that will leave minimal impact on the environment.
2Kean Beng Lee responded to that demand with biodegradable and eco-friendly products for the garden and within the home. Secondly, the company strives to provide excellent quality of products and the best possible customer service. They understand the wants and needs of their customers and do their best to meet and exceed those needs. Finally, Kean Beng Lee works to remain a reliable business partner and build long-term relationships with their customers and other companies.
3Kean Beng Lee has great plans for the future. They are the first private body to establish a professional team dedicated to the identification and coordination of organic growers, audits, and certifications. The purpose of this is to help guide consumers toward more environmentally friendly products and to encourage eco-friendly lifestyles.
4The CEO, when asked what advice he might give to new entrepreneurs entering this field, says this: "A good company will not look into profit only, but also social responsibility."