Years ago, iGENE got in a business that did not exist, had no precedent, and had an uphill task persuading the industry to buy into its vision. When it first started, they had a product no one could imagine, much less pay to use it. This is the story of how one company persevered.
When Mathavan A. Chandran stepped into a mortuary many years ago, he could not believe what he saw. "At this day and age, we are still mutilating bodies. One of the smartest people around, the medical doctor, is still resolving to such a crude way of performing autopsy. We call the deceased 'our loved one', but this is not the way to treat our loved one. There must be a better way to do this," says the CEO of iGENE.

The company, INFOVALLEY was formed in Year 2000 as a life sciences incubator. Incubating and testing several ideas, the aim was to build something that has two key points: saleability and meaningfulness. Which is why Digital Autopsy Technology (DAT) became its most successful product.
iGENE dreamed of a world where bodies are treated with utmost respect. But getting there proved to be impossible at first. How does one convince investors, industry players and customers into buying a service that is so innovative no one knew anything about, much less expand it globally?
The company wants to present a human body as a human body-to observe the anatomy using digital technology. This way, data can be managed, processed and presented in a meaningful manner. iGENE is relentless working to capture tomorrow's science that meets the needs of today, and its efforts are slowly bearing fruit.
CUSTOMER PRIORITY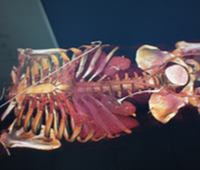 iGene's unique proposition is straightforward. iGENE is a pioneer in a new subsector of forensic science. It has designed and developed the world's first forensic medicine-specific, end-to-end software solution application called Digital Autopsy. As its name suggests, Digital Autopsy allows medical doctors perform autopsy via digital scanning without having to mutilate the deceased body. Digital Autopsy is a software-based procedure utilizing the power of imaging and visualization to conduct autopsy on a digital body that is generated using raw data from Whole Body Scanning by Multi-Slice Computerized Tomography (MSCT) and High Performance Computing System. In short, Digital Autopsy takes the knife away from the mortuary during an autopsy, and allows the deceased to be given the dignity they deserve.

There are 3 reasons why iGene has been successful thus far. One, it is a pioneering leader- not a market leader- in a sense that it is creating a market that was never there. Performing an autopsy using advanced technology is non-existent and iGENE's big challenge is to convince the industry that this is the right thing to do. Secondly, it focuses on human capital. iGENE has been around for 4 years in the market, currently employing 60 people and has plans to increase the number to 200. One of its main focuses is in nurturing people and building new leaders. Thirdly, its unique proposition in that every human body is treated with dignity, using technology to play a big role in ensuring that. iGENE has big plans, including building a custom built scanner for horses. In the long term, iGENE aspires to build an ecosystem where its technology serves a real need for the people. It looks forward to scaling on a global level. For every death that occurs, the body gets digitized and data will be sent to a pathologist, where the data will be processed.
---
From the CEO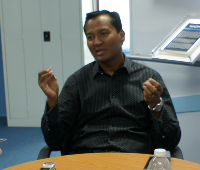 Mr. Mathavan A.Chandran
CEO, iGene Sdn. Bhd.

In short: being unique, compelling and scientifically solid fueled its success, especially in the UK. Today, it is eyeing the Gulf Region and the United States.
1The biggest challenge was the taboo that surrounds the topic of death. Regarding the job title 'Vice President of Business Development', the company recalled what a taboo it was to use the word 'business' in the mortuary business. While the anecdote is humorous, the social challenges were real. People do not make money from death. iGENE continued to convince the market that this is clearly a better alternative for their loved ones. The company has big dreams and believes it has a global proposition. It aspires to build a brand that has a global impact, and believes that the next billion-dollar company will come from Malaysia. Unlike many companies driven by merely profits, iGENE has a vision to combine science and senses to truly impact the industry on a global scale.
2 When pursuing success iGene keeps in mind several things: One, to build a strong team that is able to run the business efficiently. The other is importation of technology is crucial to ensure technology is transferred smoothly and used correctly. And lastly, co-branding with established names also help build trust, as iGENE is able to capitalize on their brand equity.
3iGENE needs to take the challenge on a global market. The potential is vast, but the barriers have been difficult as well. Lost time is the main challenge. Sceptics drag the business and slow down progress, causing cost impact. However, with global recognition, iGENE is slowly gaining trust and believers in its technology, and is sharing its passion with practitioners in the industry.
4 Death is a topic most of us avoid. But for iGENE, it is a mission-to treat every deceased person with utmost respect. For this, their technology in digital autopsy will make mutilation of bodies a thing of the past.