MMC Oil & Gas Engineering Sdn Bhd (MMCOG) is a subsidiary of MMC Corporation Bhd, which was formed in 1984 to provide complete engineering design services to the oil & gas, and petrochemical industries.
MMCOG provides complete engineering design services, such as design engineering of offshore oil & gas production and processing facilities, design engineering of onshore receiving facilities and loading terminals.

MMCOG strives to consistently remain up to date with the latest technological innovations. The company participates in various seminars and exhibitions each year, both for promotional purposes for the company and to maintain good connections that allow them to learn about new technologies in the oil and gas engineering industry. MMCOG's passion, knowledge, and innovation enable them to provide complete engineering services for projects of any size, big or small. The company provides start-to-finish comprehensive services for their customers, including conceptual and feasibility studies, planning and budget preparation, detailed design and drafting, and finally management of construction (project management).
MMCOG is continuously working in collaboration with potential partners, both locally and internationally, to enhance their technical capabilities in technology-based projects such as refinery and petrochemical processes, offshore operation and maintenance, and project management services. Through this collaboration with other companies, MMCOG hopes to expand their client base in today's competitive market.
CUSTOMER PRIORITY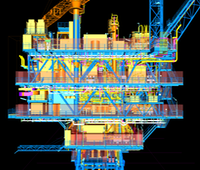 MMCOG's biggest market has always been Malaysia, but MMCOG has also expanded into the international market. The company has served clients in Sudan, Iran and Vietnam. For future expansion, MMCOG plans to venture to ASEAN and Middle East countries such as Vietnam and Oman where the oil and gas industry is booming, providing a myriad of potential new clients for MMCOG.

There are several factors that have contributed to the wide success that MMCOG has enjoyed over the years. When the company was first established, they took the opportunity to enter an untapped niche market in Malaysia, allowing the company to grow without the need to compete with other companies in the oil and gas engineering industry. Secondly, MMCOG is registered under the PETRONAS Umbrella contract, namely Umbrella Design Services Contract (UDSC) – a contract that only hosts four companies (MMCOG, Technip, Ranhill Worley Parson and Petrofac-RNZ), currently. This has provided a heightened level of recognition and prestige for the company. Finally, the company strives to maintain fair and consistent rates for their services, allowing MMCOG to work with customers to find a cost effective solution to fulfil their needs.

For comprehensive oil and gas engineering services, this company has built a solid name for themselves that continues to grow.
---
From the CEO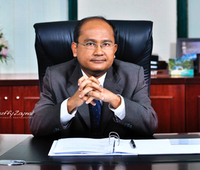 Mr. Ir. Noorul Khairi Mohd Nor
CEO, MMC Oil & Gas Engineering Sdn. Bhd.

MMCOG's biggest challenge has been maintaining their place in the global market for their industry. Entering the international gas and oil engineering industry as a new and unknown company posed initial obstacles in order for MMCOG to establish themselves.
1To overcome this challenge, MMCOG has formed alliances with top engineering firms such as Granherne from USA and Oil Technics Limited (OTL) from UK to leverage on their strong presence in the international market. In addition, MMCOG also responded by offering more competitive pricing for their value added services, resulted from these alliances which helped the company build a broader client base both locally and internationally. Today the company is an established brand in their industry.
2MMCOG is committed to providing the best possible designs and services to their clients, but the company also places community service as a top priority. The company recognizes the need to give back to the community in order for it to thrive. MMCOG staff members have participated in multiple community service events and activities, such as the Autism Walk and blood donation drive, both of which were held in 2013.
3Together with community organizers, MMCOG staff members have helped to make a great difference in their community, and look forward to continuing with their community service in the future.
4The perseverance of MMCOG and their passion to establish themselves as a key contributor in the oil and gas engineering industry has helped create a successful business that is well respected in both local and global markets. In keeping up with new technologies, and working hard to provide the best possible services to their clients, MMCOG has formed many lasting relationships with their clients.