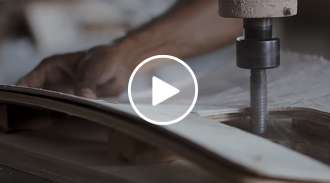 ---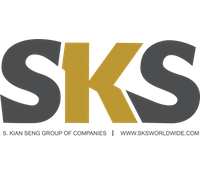 Company :
S.Kian Seng Sdn. Bhd.
Sector :
Furniture
Contact :
Lot 801, Jalan Subang 5,
Taman Perindustrian Subang,
47500 Subang Jaya,
Selangor, Malaysia.
Tel : +603-5636 1118
Fax : +603-5636 1113
E-mail : This email address is being protected from spambots. You need JavaScript enabled to view it.
Website : www.sks.com.my
---
Gallery
S.Kian Seng, or SKS, was founded in 1974. They began with a modest, low-tech factory, and focused on the manufacturing of office furniture. Since then the company has become much more streamlined, they have adopted better technologies, and have expanded their product range considerably. Today they offer furniture and metal fabrication for a wide range of industries, including hotels, kitchens, gaming, offices, institutions , hospitals and airports, to name a few.
Starting in the early 70's, today SKS distributes their products to over 50 countries across the world. The company places a lot of importance on design and function. Their designs must be practical and the company has to put a lot of focus into offering compact solutions, especially when it comes to local Malaysian clients. Products have to be easy to use and set up. The CEO says that the hotel division is probably their most successful. SKS offers a versatile range of furniture used in hotels, and that versatility also does well when dealing with companies overseas.

SKS has faced some challenges over the years, especially when they started expanding internationally. The CEO says there are a lot of logistics that have to be taken into consideration when processing orders that will go abroad. Some of these include maintaining product quality during shipping, factoring in the possibility of delays, and paying attention to currency fluctuations. Keeping their line of products fresh is another challenge they face. When determining marketing strategy, the CEO says they must pay attention to the 'lifespan' of a product. Having a good website and the right marketing strategy is important.
CUSTOMER PRIORITY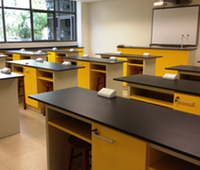 A lot of factors contribute to the success of SKS in the international market (today it is in over 50 countries). They focus on quality and versatility, and offer designs that fit multiple pricing solutions to meet the needs of different companies. The CEO also explains that SKS design products that comply with international standards – something that is not always offered by other companies in this industry. SKS has earned recognition and certification and complies with international standards that meet fire and environmental regulations in the United States, for example. Following these standards has allowed them to gain footholds in international markets that would otherwise have been closed to them.

There are a few things that set S.Kian Seng apart from other companies in their industry. One is their option for customization for their products. The CEO hopes that more companies will become aware of these options in the future. To help with this, SKS also offers consultation services; a consultant will work with a company to discuss and understand their needs. They can also provide advice for finding appropriate materials, a price point that fits the company's budget, and anticipate quantity needs for that company. The consultation service also enables SKS to suggest other products that they offer which their customers might not be aware of.

SKS serves as a "one-stop solution" for furniture needs, offering a wide variety of furniture for all purposes. For instance, a hotel will require furniture from front office, kitchen area, offices, retail spaces, and more. In offering solutions for all of these facilities, SKS becomes an ideal supplier for many companies with diverse needs.
---
From the CEO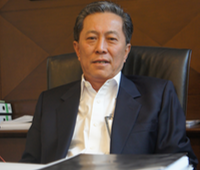 Mr. Lee Kien Seng
CEO, S.Kian Seng Sdn. Bhd.

1The CEO's plans for the future are pretty simple: he hopes to further streamline his business and create greater awareness of the range of products that SKS offers. "We want the world to come to us," he says, instead of having to reach out to find people who will be interested in their products.
2He hopes that in ten years' time their clients will be more knowledgeable about the diverse range of products that they offer, and also be more familiar with the customization options that are available.
3His advice to young entrepreneurs? Passion and knowledge of your business are both essential. Businesses owners have to be able to sense and adapt to changes in the industry. He says it is also important to understand the needs of your own business, as well as the needs of different regions. No two areas are alike and they will have different requirements for their own businesses.