"Mr. Albert Tan founded PONEY in 1992, starting with a simple counter in a department store and a dream to create a brand of his own. The first PONEY boutique was in The Mines Shopping Mall in 1997, which showcased the brand's complete range of baby and children's' apparel"
---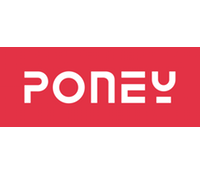 Company :
Poney Resources Sdn. Bhd
Sector :
Apparel
Contact :
19, Jalan SP 2/7,
Seksyen 2,
 Taman Serdang Perdana,

43300, Seri Kembangan,

Selangor, 
Malaysia.
Tel : +603-8943 8380
Fax : +603-8941 2387
E-mail : This email address is being protected from spambots. You need JavaScript enabled to view it.
Website : www.poneygroup.com
www.poney.com.my
www.poneyenfants.com
---
Gallery
After finding success there, PONEY established its primary store at the KLCC, one of Malaysia's premiere shopping malls, in 1999. Today the company has positioned itself as one of the leading brands in the industry, and is ranked highly among international brands in top department stores.
Over the years PONEY has successfully managed to expand their distribution network and has become known for three main brands: PONEY, BABY PONEY, and PONEY ENFANTS. These brands have been sold internationally in countries such as Singapore, China, Indonesia, the Middle East, and others. The brands are known for their superior quality and excellent customer service, which have earned the love and support of customers and business partners. PONEY is constantly trying to expand the distribution of their products worldwide.

PONEY and BABY PONEY offer seasonal collections inspired by comfortable, simple designs and unique colour lines. The brand uses natural fabrics in all of their products, creating apparel that is comfortable and stylish. The collections, including Contemporary, Ultimate Comfort, Simplicity, and Classic, are available for babies and children up to age twelve. PONY Enfants is a French-inspired line for babies and young fashionistas. The brand's products are designed by a European team based in Spain, and focus on seasonal designs. This premium collection offers superior standards and value. Every item is produced with the finest attention to detail, from top quality fabric to advanced sewing technologies and accessories. PONEY Enfants complies with international safety and standard requirements. This unique collection appeals to the affluent who appreciate nothing but the finest foods for their loved ones.
Mr. Albert Tan, the founder of PONEY, began in the textile industry over 20 years ago. Since then he has been involved in every aspect of PONEY garments, from marketing to operations. He has worked hard to keep up with the latest trends in children's clothing over the years and has developed a good sense for the Asian fashion industry. This experience has helped him keep his brand on top. From its humble beginnings in 1992, PONEY was started on the passion and inspiration needed to succeed in visual merchandising. Since then, it has seen exponential growth over the years, building from a small counter in a department store to multiple boutiques located within Malaysia and overseas.
CUSTOMER PRIORITY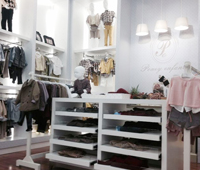 PONEY takes pride in listening to their customers. They strive to understand their needs by listening to the parents of the children who wear their products, believing that parents will always opt for the best for their children. Their passion is to bring satisfaction and comfort to their customers, as well as providing the best value for their money. In addition to meeting the needs of their customers and enhancing the retail experience, PONEY closely monitors the quality and safety of their production lines, working hard to improve their innovation and technologies. They are driven to provide the best to their customers in order to develop brand loyalty. Their mission is to provide an affordable yet fashionable retail experience for their customers.

The growing success of PONEY has not been without its challenges, but every challenge is seen as an opportunity to improve. The company strongly believes in communicating truthfully with people, and persist in delivering the right message to their customers and to the public in order to build a trustworthy brand. Because PONEY brands have grown up with the children who wear their apparel, the company seeks to understand the changing industry of fashion and keep their product up to date with the latest trends, from baby clothes to pre-teen fashion. They are proud of the level of customer satisfaction when it comes to providing consistent quality.
From the CEO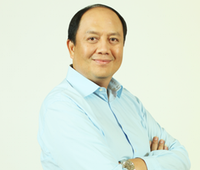 Mr. Albert Tan
CEO, Poney Resources Sdn Bhd

1Mr. Tan's hope is to expand PONEY into becoming the world's number one children's apparel brand. He hopes to expand through opening new stores, spreading out of Southeast Asia and into China and across other Asian countries.
2 He also hopes that PONEY will soon spread across the Middle East and gain a foothold in Europe. The company anticipates becoming a successful household icon, both in Asia and across the world.
3The great success of PONEY brands comes from their commitment to customer satisfaction, quality, safety, and most importantly, keeping up to date with children's fashion. Creative Director Sharon Ng travels across Europe each year, attending global trade shows and exhibitions to learn about the latest trends.
4 She believes that children's fashion must be comfortable as well as look good. The company submits each design to fabric testing and safety compliances before being finalized. For future designs, PONEY designers understand that fashion is constantly evolving.