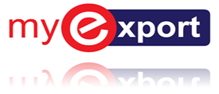 An online service that allows Malaysian exporters registered with MATRADE (MATRADE Members) to access vital information to keep you ahead of your competitors.
So why wait? Register for FREE through our portal to enjoy these exclusive benefits for MATRADE Members:
Global opportunities - access to timely trade leads, market alerts and international tender notices compiled by our Trade Commissioners in more than 40 locations across the globe
Trade Reports - updates on market trends and product requirements through our Product/Market Studies and Malaysia Trade Performance Statistics
Online Publication - online presentation slide
Application Status - check online if your registration or application to MATRADE's events has been approved
My Profile - update your company's profile to remain in touch with MATRADE
Trade Leads
An opportunity to grow your exports with trade leads compiled from enquiries received from foreign importers interested to source Malaysian products or services
Market Alerts
Stay ahead of your competitors with timely updates on wide ranging information covering market conditions and trends, trade policies and regulations, business opportunities and other trade information that matters
Product & Market Studies
Keep abreast with specific market prospects, trends, potential products, standards, distribution channels and potential buyers before you venture your business abroad
International Tender Notices
Increase your opportunities and expand your export markets with tender notices issued by various sources all over the world
If all of the above do not sound good enough, check it out by signing up. If you have not registered with MATRADE, you need to be registered with MATRADE first before signing up with this service.
---
Frequently Asked Question (FAQ) on myExport
Who is eligible to access the myExport?
myExport is exclusively for MATRADE Member only. If you are not a MATRADE Member, please register with MATRADE (to become a MATRADE Member).
How to access myExport?
myExport is accessible at MATRADE's Portal (www.matrade.gov.my). MATRADE Member needs to sign up first to enjoy myExport online services.
How to sign up for myExport?
In order to sign up, you are required to key in your ROC/ROB/ROS Number, MATRADE Registration Number and Authentication Code at the sign up screen before you can proceed to create your username and password (myExport account).
Why do I need Authentication Code?
The Authentication Code is to avoid any unauthorized sign up by others.
How to get get the Authentication Code?
You may request it online and it will be send to the email given during your registration as MATRADE Member.
Why I got "Invalid Authentication" message after I enter the ROC/ROB/ROS Number, MATRADE Registration Number and Authentication Code at the sign up screen?
This is because of the mismatch information that you had entered and please enter ROC/ROB/ROS Number without dash "-".
Does the myExport sign up require an approval?
No, sign up to myExport does not required any approval process. Upon successful creation of your account, you can login into the myExport.
Do I need to install any additional software to access the myExport contents?
Yes, some of the myExport contents are published in the Portable Document Format (PDF) format and your computer is required to have the PDF file viewer software installed in order to view the contents.
What happen if I update my company profile?
The company profile will be updated automatically and published in MATRADE Portal.
What should I do if I forgot my password?
You may request for a new password by entering your email given during myExport sign up at the Forgot Password section in the login screen. The new password will be send to the email. You may change the password after you have login.
How to change my password?
You may change your password at the My Profile menu after you have login.