Malaysia International Halal Showcase (MIHAS), organised by Malaysia External Trade Development Corporation (MATRADE) has been awarded by Malaysia Book of Records (MBR) as the largest Halal Trade Fair in Malaysia.
MBR is the world's top-5 accreditation body and is an official body that recognises record holders, record breakers and record creators in the country. MIHAS was awarded the record following the participation of over 580 exhibitors from 33 countries in the event. Among the countries that took part in MIHAS were ASEAN countries, Palestine, Iran, the United Arab Emirates, Turkey, the Netherlands, Brazil, South Africa, China, Japan, Taiwan and many more. MIHAS 2017, which ended on 8 April 2017, also witnessed the participation of Austria and Finland for the first time.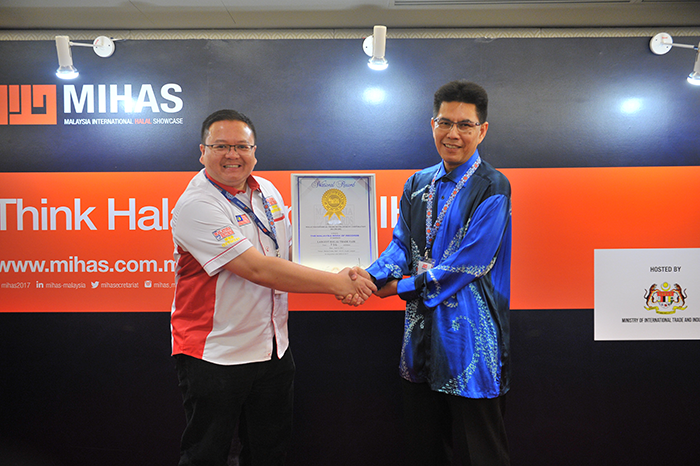 Deputy General Manager, Malaysia Book of Records Mr. Mohd Alex Edward (Left) presenting the award to MATRADE's CEO Ir. Dr. Mohd Shahreen Zainooreen Madros (Right).