"In the 15 short years this company has been in business, they have grown into one of the top 10 banking solution companies in Malaysia, and they are growing more and more each year"
---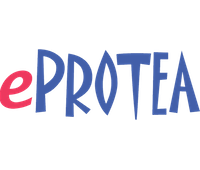 Company :
eProtea Asia Sdn. Bhd
Sector :
ICT
Contact :
Level 29, Menara KH,
Jalan Sultan Ismail
50250 Kuala Lumpur,
Malaysia.
Tel : +603-2330 1900
Fax : +603-2330 1901
E-mail : This email address is being protected from spambots. You need JavaScript enabled to view it.
Website : www.eprotea-finexus.com
---
Gallery
ePROTEA was founded in the year 2000 by Mr. Clement Loh who started his career working in the IT department for a bank. During this time he learned a lot about computing and started developing banking solutions using his knowledge of technology. Today the company has over a hundred banking clients across Asia.
The company's strongest products all relate to payment space. ePROTEA offers banking solutions in relation to retail, wholesale, credit, debit, and real-time payment transactions. They have several multi-year projects in development and many plans for future growth.

Finexus is a branch of ePROTEA designed to serve as an outsourcing service for the products that they offer. Finexus offers services for IT and business processing in relations to banking solutions.

There are no third-party products offered by this company. Everything they sell has been designed and developed from the ground up. This allows the company to offer full support services that continue well after the sale for as long as a customer uses the solution. Because they know the product from all sides, they are better able to resolve a problem quickly and efficiently.
CUSTOMER PRIORITY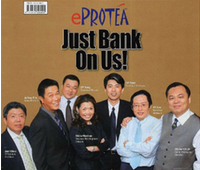 Mr. Clement Loh says that his passion comes from watching customers purchase and use a product that he designed. "You feel good when people are using products you create," he says. He has a passion for computing and finds motivation in being involved in every aspect of his company. Even today, 20% of his time is spent learning about new technologies. He also enjoys taking part in product design, proposal writing, and especially meeting with clients. "I really love to meet my clients," he says. He enjoys meeting Clients as much as he can.

When asked what sort of challenges ePROTEA has faced over the years, Mr. Clement Loh laughs and replies: "Everything!"

One of the company's biggest challenges has been expanding the distribution of their products into foreign banks, mainly because of the unfamiliarity of other countries. In a new and unknown place, even getting around can be difficult, much less contacting and selling a product to foreign banks. The company has focused on Asian countries for several reasons – most importantly, their ability to coordinate and offer support more easily without having to worry about different time zones. In the future, however, they hope to expand into Europe and the United States. Mr. Clement Loh describes his motivation to do this, because as he explains: most new technology moves west to east, and he is eager to see a sale going the other way around.
---
From The CEO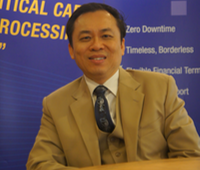 Mr. Clement Loh
CEO, eProtea Asia Sdn. Bhd







1Another challenge ePROTEA has faced is managing and maintaining young talent. The level of commitment required for staff is often seen as too much for younger staff members, and the company will lose 10-15% of staff members each year. Mr. Clement Loh places a lot of importance in his company's commitment. His phone is on for customers to contact him, 24-7, and he expects the same from his staff.
2This is something that sets ePROTEA apart from other banking solution companies; when there is a problem, they will work hard to get the issue resolved as quickly as possible. Mr. Clement Loh believes that this is the key to his company's success. Every company in an industry seems alike, but it is when a problem arises that the exceptional companies stand out.
3The success of ePROTEA comes from their innovative products and the services that are included after a purchase has been made. They work closely with their customers to find a banking solution that will fulfil their needs, and then go beyond that to provide quality service to maintain their products after purchase. Because of all of this, ePROTEA is a leading banking software company in Malaysia that has also remained competitive in the international market.
4 When asked what advice he would offer for young people entering the banking industry, Mr. Clement Loh says this: "Plan properly, be brave, and work hard."